Each fall, a featured guest from Latin America joins us for one month on a speaking tour, bringing his or her story to communities, universities, and religious organizations across the southeastern United States. The aim of the Speakers Tour is to raise awareness and inspire involvement with issues concerning social and economic justice in Latin America. Past speakers include organizers, activists, and community leaders, and our speaking events are always free and open to the public.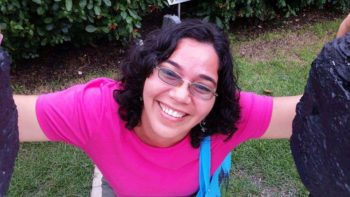 This October and November  we are excited to host Alicia Sevila Hidalgo, from the Martin Luther King Center in Cuba. Alicia lives and works in Matanzas, Cuba as a pastor, ecumenical leader, popular educator focusing and gender and liberation theology, and a prison educator. If you'd like to host Alicia at a local event during the tour, please contact us wfpse1@gmail.com!
Tentative Event Schedule/ Calendario de eventos (2018)

October 16th-18th: Kentucky
October 20-23rd: Tennessee
October 25-27th: Virginia
October 28th-November 2nd: North Carolina and Georgia
November 3-5th: Florida
Speakers Tour Links:
 Thank you to all of the WONDERFUL volunteers who have helped organize events, food, and transport throughout this tour. We are so very grateful!